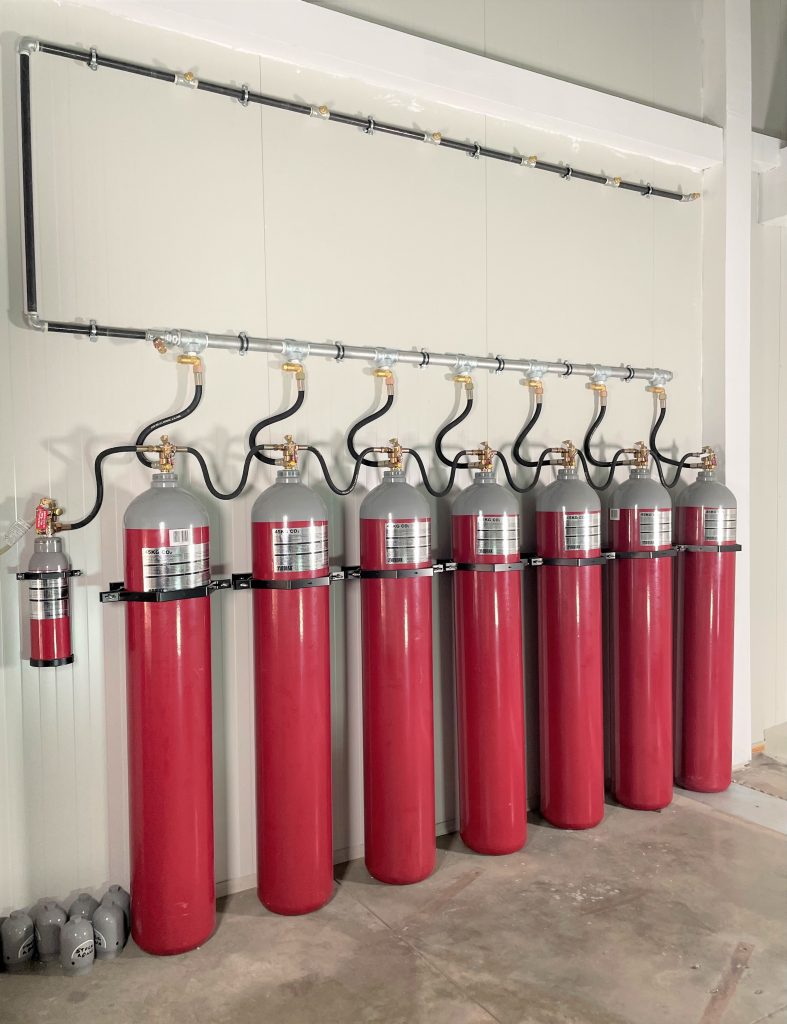 Automatic fire extinguishing systems are extremely effective in protecting people, property, and equipment in confined spaces, rooms with electrical or electronic equipment, libraries, archives, museums and galleries, transformer stations, etc., by detecting fire at the initial stage and extinguishing it in the critical few seconds before it spreads.
Depending on the specific application, fire risk, and type of premises, we design, install and maintain fire extinguishing systems with extinguishing agent CO2 or synthetic gas FK 5-1-12 (Novec 1230), which has zero ozone depletion potential, which is not listed in the Kyoto protocol and meets the latest requirements for a clean and safe extinguishing agent.
Extinguishing systems are offered, built, and maintained by trained and experienced specialists.