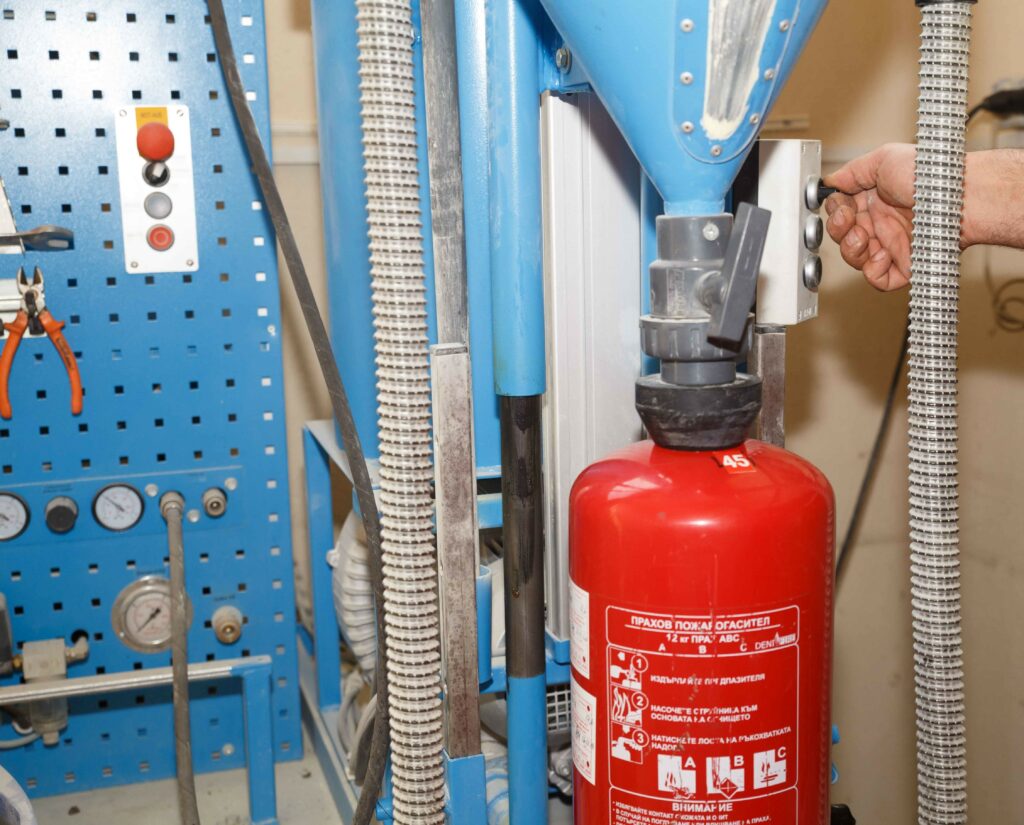 We offer maintenance of all types of portable and wheeled fire extinguishers.
The servicing (checks, repairs, and refilling) of fire extinguishers is carried out by "DENI FIRE" in accordance with the technical requirements of the manufacturers, BDS ISO 11602-2.
Portable and wheeled fire extinguishers. Part 2: Control and maintenance, BDS EN3, BDS EN 1866.
Our shop is equipped with machines of the highest grade, and with our mobile service stations we can perform the annual technical maintenance of your fire extinguishers on-site at your address, throughout the country.